Hi! My name is Hakeem Rahim and I am an Acceptance Ambassador.  Since beginning my journey with mental illness, I have learned to accept that I am not broken, I am not my medication, or defective, I am my experiences, I am Hakeem Rahim.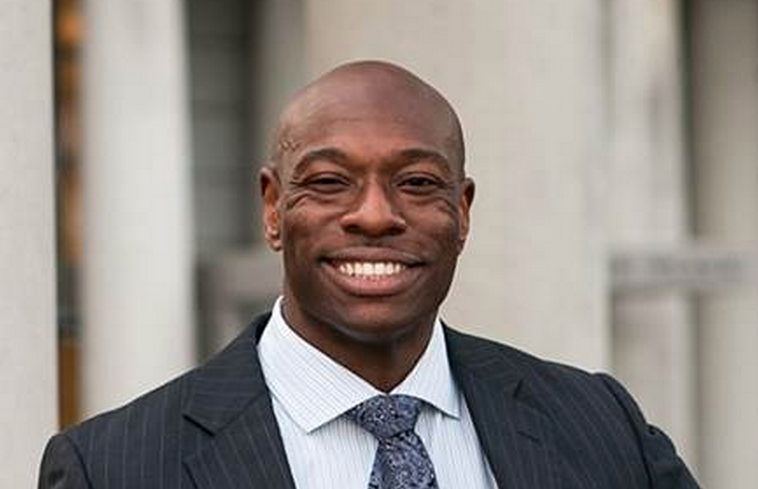 | | | |
| --- | --- | --- |
| | From Harvard To The Hospital | |
I was the first African-American male valedictorian in the history of my high school.  I was voted Homecoming King/Mr. Uniondale! To top off my high school experience, I was accepted to Harvard University and started college at 17.  I made everyone from the pastor of my church to the teachers in my school to my close friends proud. I got great grades in my first few quizzes and quickly made friends. I joined the Harvard cheerleading squad – 200lbs solid I was able to toss cheerleaders in one hand. I was also nominated Outstanding Male Sophomore by my peers.  However my life was about to take a 180° turn.
A few weeks into school one September evening in 1998, my room began to close in on me, my palms became sweaty and my stomach turned nauseous, I rushed back to my dorm; I was having a panic attack.  A year and a half later, I had a full blown manic episode – both seeing Jesus on a Cambridge street corner and hearing cars talk on the same night. I was hospitalized for two weeks and began taking psychiatric medication.
I went back to school 18 months later. I gained 60 pounds because of the medication, my knees swelled, I became sluggish, I could not stay focused on my text books for more than five minutes at a time.  I quit the cheerleading squad, I left school and moved back home.  I worked at a bank, saw a psychiatrist and therapist twice a week and spent a lot of time alone.
| | | |
| --- | --- | --- |
| | Back To School To Professional Speaker | |
I finally went back to Harvard to finish my degree and immediately went on to Columbia University for two masters degrees. In 2007, I began working in higher education as a college advisor. For five years I was asking students what they wanted to do with their lives, but I was not doing what I want to do with mine.
In 2012, I put in my 30 day notice and immediately joined the National Alliance on Mental Illness' In Our Own Voice Program. In 2013, I began presenting in schools as the NAMI Queens/Nassau Let's Talk Mental Illness ™ (LTMI)  presenter, and in 2017, I launched my school based program, Breaking Through Stigma: The Highs and Lows of Mental Health. Through my work with students, I have now spoken in over 150 educational institutions to over 50,000 students.
| | | |
| --- | --- | --- |
| | Lessons Learned About The Highs & Lows of Life | |
The first half of my life has been defined by mental illness. In speaking with thousands of people living with mental illness and the family members of people living with mental illness, I know many others do the same thing I was doing – we confuse ourselves for our condition and become defined by it.
As a result, we define what we can and cannot do by our condition. We make all of our accomplishments and failures the result of mental illness. We see our whole lives through a singular lens. But it does not have to be this way.
I still take medication. I still experience the dips of depression and anxiety so intense that I have to leave crowded rooms. But what I have realized is: I am not my meds nor my doctor appointments. I am not bipolar – I am acceptance, I am Hakeem Rahim.
When I speak at schools, colleges, organizations and companies, I share the messages that it's ok to talk, its okay to seek help and there is hope.  We are not our labels nor our flaws or faults. In fact, it is our challenges are clues to our greatest success.
When I am not speaking, I enjoy writing and recording spoken word poetry. I love to read novels, personal development books, workout and practice yoga.  Wellness and balance are essential to living and thrive in mental wellness and daily I work to be my best self to serve the people I work with in the best way.  I look forward to working with you and contributing to your school, college, organization or company.
Interested in empowering your audience and making a difference in your organization or institution, click here.
Yours in wellness,
Hakeem Rahim
| | | |
| --- | --- | --- |
| | People I've Crossed Paths With | |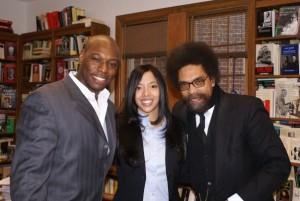 Meeting with Dr. Cornel West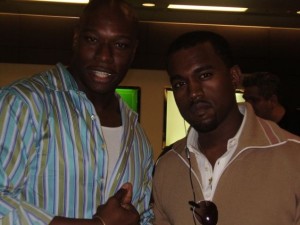 Kanye West and I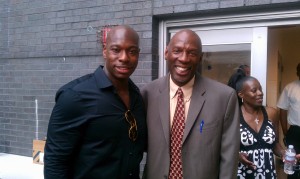 Hanging out with Geoffrey Canada, he is the visionary behind The Harlem Children's Zone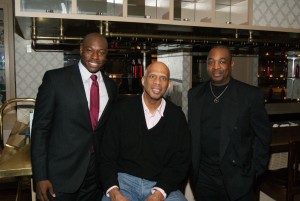 Chilling with Kareem Abdul-Jabbar & Chuck D