Welcome! My name is Hakeem Rahim and I want to welcome you into my world. (Read Full Bio)
In 2012, I began speaking openly about my 15 year journey with mental illness. Since then I have testified in front of Congress, been featured in USA Today, and have shared my journey with over 10,000 college, high school, and middle school students. Through NAMI Queens/Nassau's Let's Talk Mental Illness™ Presentation, I have been blessed to transform the way students think about mental illness and the highs and lows of life.
| | | |
| --- | --- | --- |
| | Spreading acceptance one student at a time | |
NAMI (National Alliance on Mental Illness) Queens/Nassau and I partnered to build the Let's Talk Mental Illness TM (LTMI) assembly presentation for your high school and middle students. Through LTMI, it is our hope that our message helps students and educators put an end to rising rates of mental illness related casualties. (View Top Talks)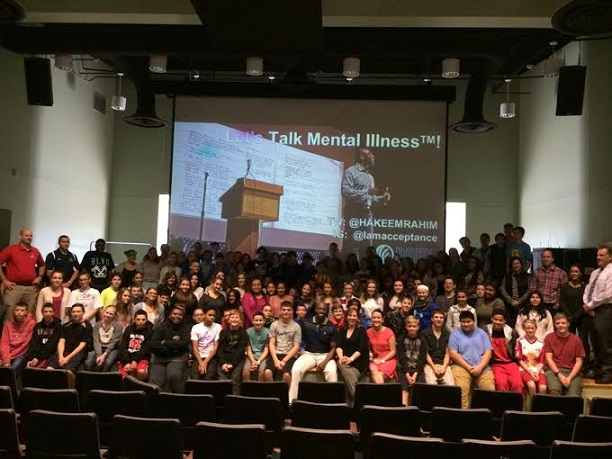 Defining "mental illness" so they can identify it in themselves and others. It makes it easier to help people when we know what to look for and how to treat it.
Helping them relate to someone diagnosed with bipolar disorder, me. This helps them see that people can live well and thrive with mental illness.
Giving simple and lasting support that helps a person with mental illness. With this insight, we can save lives before small problems become life-threatening.
| | | |
| --- | --- | --- |
| | Magenta Your Conscience - A BOOK OF POETRY FOR INSPIRATION | |
| | | |
| --- | --- | --- |
| | MORE VIDEOS WORTH WATCHING | |